At Bokler. We Deliver.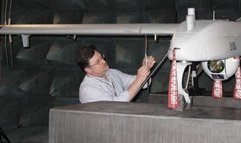 At Bokler, We Deliver.
Our mission is to provide rapid turnaround engineering solutions. We function as a valuable team member on large projects that require the expertise of highly skilled engineers, designers, and systems integrators with real-world experience. Translating requirements analysis into component design and systems integration, Bokler delivers fully integrated solutions.
more
Latest
Due to an increasingly difficult business environment for small technology firms, Bokler has exited its Government contracting business. Our plans...

View All

Bokler is proud to announce the launch of it's new comprehensive, responsive website. This new endeavor is aimed at keeping our customers,...

View All